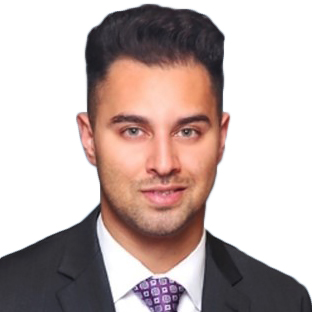 Khush Dhaliwal has been in the insurance industry for over 10 years. Through his experience, he understands that many of you have fears and concerns about facing the unknown and protecting your assets.
You can count on Khush to take the time to listen to your concerns and ask important questions in order to develop customized insurance solutions that are just right for you, your family, your business and your lifestyle.
Khush possesses the licensing and experience needed to offer the best possible service and advice to his clients. His mission is to build customized insurance solutions tailored to each client's specific personal, business or life insurance needs.
As your insurance advisor, Khush can advise you on a multitude of products and services, including life insurance, critical illness, disability insurance, creditor protection and group benefits.
Khush's passion allows him to work with his clients and help them identify problems they might not know to ask about. He enjoys helping people choose the best possible solutions to help them feel secure and protect their financial well-being.
For entrepreneurs and business owners, protecting your business and the employees of your business can be challenging. Business owners deal with a unique set of circumstances when it comes to managing and reducing risk.
Insurance plays an important role to reduce the financial impact on your business in the case of uncontrollable events such as disability, critical illness or loss of a key shareholder or employee.
Connect with Khush to ensure that you and/or your business are protected.
Khush Dhaliwal holds a Philosophy degree from the University of Western Ontario.