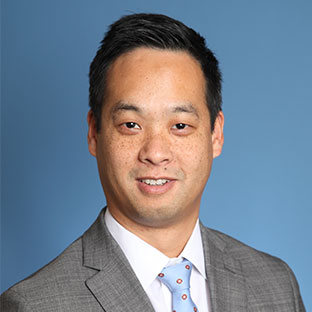 Tuck Yiong is an Investment Adviser and Portfolio Manager at Caldwell and licensed to offer insurance solutions to individuals and businesses. Tuck's focus is on helping his client focus on what is important to them and their families by providing solutions with investment, wealth management and insurance services. He also participates in the Caldwell Investment Management Committee, which determines the asset mix and investment strategy for the firm's clients.
Prior to joining Caldwell Securities Ltd., Tuck helped develop wealth management products for another large Canadian bank. Tuck's interests in helping young families and entrepreneurs led him to conduct his own research to better understand their unique financial issues and concerns.
Tuck has over 15 years experience in the financial services sector. He completed the Canadian Securities Course and RR/CPH exam (2006), Chartered Investment Manager (2012) and LLQP Insurance (2013). Tuck enjoys spending time travelling with family and anything that involves a healthy dose of sports. Tuck has volunteered with Toronto Ultimate Club Land Committee, Junior Achievement Fund Raising Committee and other local community events.