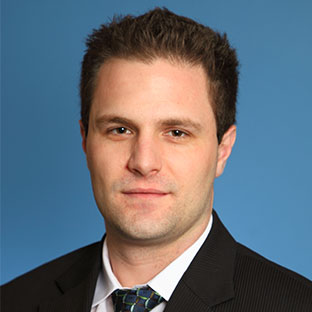 John Davitsky is an Investment Advisor as well as the Head Trader at Caldwell Securities Ltd.
John started at Caldwell Securities in 2007 as a summer intern and then joined the firm on a full time basis in 2009 as an investment advisor, after receiving his degree in Communications and Business Administration from Wilfrid Laurier University.
John is licensed to sell both investment and insurance products to families, businesses and charities throughout Ontario. With a focus on personal insurance as well as Group benefits plans for small to medium sized businesses, John adds investment knowledge to his insurance clients that fits well with the business and business owner's needs.
In February of 2013, John became the head trader at Caldwell Securities after a year and a half working as an associate trader for the firm.
Through his work on the trading desk, John has developed a unique approach to managing his clients' wealth with direct access to not only Caldwell's trading desk but also many other large trading desks based out of Toronto, New York and San Francisco.
He has found that this has been a significant benefit to his clients as they have the ability to access information and news at a much faster pace due to such close ties with the investment management team as well as other traders in the industry.
Outside of the office John has volunteered with Minor Oaks Hockey Association for the past several years playing a role in the development of the program's structure as well as acting as a Timbits head coach.
John lives in Toronto where he is active in the community and plays local men's league hockey as well as being an avid runner.